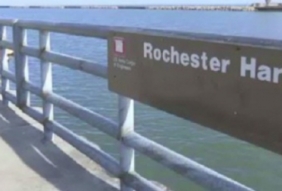 Posted on March 2, 2016
Dredging along the Genesee River is scheduled to get underway this spring.
The Army Corps of Engineers is expected to award the contract for the project next week. The Rover, including the Port of Rochester, was last dredged in 2014 when 200,000 cubic yards of debris and sand were removed from the water.
Senator Chuck Schumer, who helped secure funding for the project, says the dredging is vital in keeping the waterway clear for business and recreation.