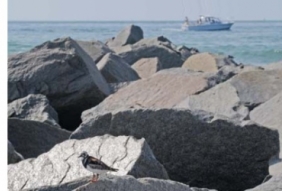 Posted on September 9, 2015
By Anna Harvey, Mike Shutak, News-Times
Dredging work in the shipping channel of Beaufort Inlet concluded in the final week of August, but shoaling has already started again there, according to Capt. Andrew Midgett with the Morehead City Pilots Association.
"We're in a little bit better shape than we were, but we're already starting to see some shoaling taking place again," he said at the port committee meeting at the Channel Marker Restaurant in Atlantic Beach Thursday.
As of Thursday, Marinex Construction Inc. was still retrieving pipeline from the inlet after the dredge moved on to its next project. Marinex, a company from North Charleston, S.C., was awarded a $7.87 million contract earlier this year to complete the job. There was no mention if the price tag rose with the delayed project completion date.
READ FULL ARTICLE HERE