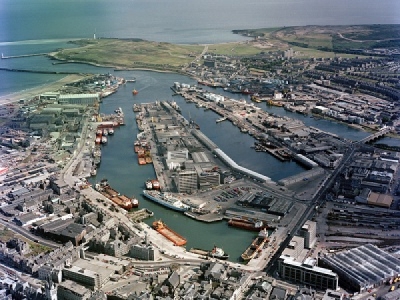 Aberdeen Harbour
Posted on September 8, 2016
The tender process supporting the Aberdeen Harbour's Expansion Project has taken a significant step forward with the selection of Dragados as its preferred bidder for the main construction contract. Following a lengthy selection process, which involved an initial five potential tenderers being reduced down to one, Dragados have emerged as the favoured principal contractor.
"Although this National Planning Framework project still requires the final planning consents from both Marine Scotland and Transport Scotland, currently on programme for later this year, the selection of a preferred bidder demonstrates the advanced stage to which the project has reached." explained Colin Parker, Chief Executive of Aberdeen Harbour Board, "This announcement represents an important milestone in the journey which started almost six years ago for the port authority".
"What will now follow," Mr Parker explained, "will be a period of finalising the contractor's tender proposals, designed to meet the requirements of Aberdeen Harbour Board. Subject to our Board's final approval, and once we have obtained all of the planning consents required, we hope to sign the construction contract later this year and for work to commence in 2017".
"As industry experts, Dragados have a wealth of experience in marine construction and other transport related projects of this scale, and we are looking forward to developing our working relationship with them further."
Source: Offshore Shipping Online