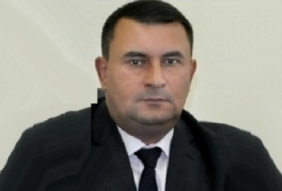 Dmitry Khritin
Posted on February 2, 2016
By PortNews
Dmitry Khritin, Director General of MNP Group (Marine Oil & Gas Projects), tells IAA PortNews about the Group's activities during the past year and the plans for the nearest future.
– Mr. Khritin, how good was the past year for MNP Group? What re the economic results?
– The past year was a hard work period. We focused maximum of our efforts on securing the orders for Krasnoye Sormovo shipyard (Nizhny Novgorod). Key achievements of 2015: on-time implementation of our contracts, further construction of RST27 tankers and new level of competence with construction of improved chemical carriers.
READ FULL ARTICLE HERE