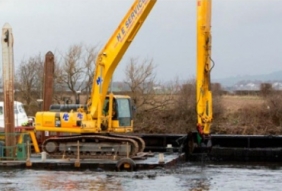 Posted on September 5, 2015
By Madina Toure, Times Ledger
The city Department of Environmental Protection will start dredging the Flushing Bay next year.
The DEP said it would dredge about 16.8 acres of the bay along the southwest shore adjacent to the World's Fair Marina. The project will remove piles of sediment from the bay so that they are never above the waterline.
Dredging removes sediment and debris from the bottoms of lakes, rivers, harbors and other water bodies.
The $47 million project should be complete by the end of 2019, according to City Councilwoman Julissa Ferreras (D-East Elmhurst).
READ FULL ARTICLE HERE