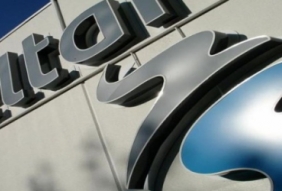 Posted on November 5, 2015
New funding from the Alberta government will allow work on the southwest berm and other mitigation measures to go ahead to protect High River from future flooding like the 2013 disaster in southern Alberta.
"The Town of High River was one of the communities most severely affected by the damaging floods of 2013. Local flood mitigation projects on the Highwood River will provide a greater level of protection for families and businesses in High River and surrounding communities," said Shannon Phillips, Minister of Environment and Parks.
These projects reflect a commitment of approximately $30 million in multi-year funding for flood infrastructure in the Town of High River. This builds on previous commitments of more than $100 million since 2013.
The province commissioned Dutch research foundation Deltares to study mitigation options for the Highwood River.
Deltares reviewed two diversion options and recommended neither due to concerns about environmental sustainability and cost effectiveness.
Based on the Deltares study, the province, Town of High River, and Municipal District of Foothills are now assessing options for improving the flow of the Highwood River, as recommended by the firm in its "Room for the River" approach.
The decision not to build the Highwood diversion gives Town administration the clarity it needs to design and build additional local flood mitigation projects, including the southwest berm and the 5th Street berm.