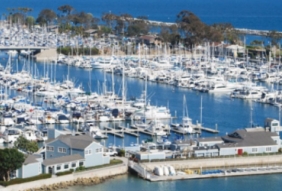 Posted on September 16, 2015
By Parimal M. Rohit, theLog
County leaders swiftly approved a dredging plan for Dana Point Harbor late last month. The exact start of a long-awaited harbor revitalization plan, however, has not yet been confirmed.
County officials predicted earlier this year landside and waterside construction work at Dana Point Harbor could be underway by September. Very little to no public information about the status of the harbor's revitalization has been made available in the past few months. Former Dana Point mayor and current supervisor Lisa Bartlett confirmed a start date for construction has not yet been set but more information could be available in about a month.
The Board of Supervisors did however unanimously approve plans, specifications and bid documents for a planned maintenance dredging project of the harbor at its Aug. 24 meeting.
READ FULL ARTICLE HERE