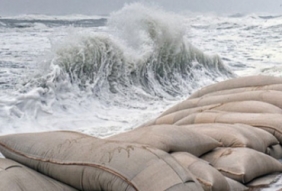 Posted on April 10, 2016
Dare County this afternoon opened bids from four companies for the Buxton beach nourishment project that officials had hoped to complete in the summer or fall of this year.
However, only two of the four companies bid on the project for this summer and both bids were considerably more than the county's estimated budget of $22.9 million.
Dutra Group of San Rafael, Calif., bid $33.9 million for the 2016 work and Weeks Marine of Covington, La., submitted a bid for $34.1 million.
READ FULL ARTICLE HERE