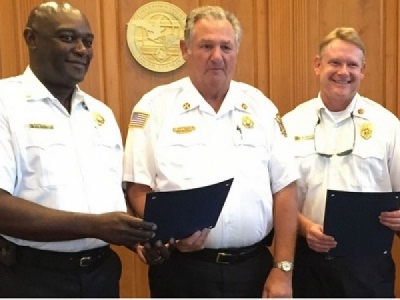 Posted on October 6, 2016
By Chris Sokoloski, South Strand News
Georgetown County Council approved a contract with Waterfront Property Services of Clearwater, Florida, for the parsonage and main creeks portion of the Murrells Inlet dredging project.
The project will run concurrent with the larger dredging project being conducted by the Army Corps of Engineers.
The county will pay Waterfront $3.8 million.
Council also approved paying the Corps more money for the dredging after bids for the work came in higher than expected.
The county will pay the Corps $860,755 by Oct. 13 to move 105,000 cubic yards of spoils to Huntington Beach State Park.
The original budget approved in the county referendum was more than $10 million. The current budget is now $6.81 million. The county has already paid $5.85 million.
Council also approved a lease with Belin Memorial United Methodist Church to use a church lot for overflow vehicle and boat trailer parking during the dredging.
County Administrator Sel Hemingway said the church gave the county permission to alter the fencing around the lot if it needs to, with the understanding that the when the work is done, the county would leave the lot as good, or better, than it found it.
The county will pay the church $5,000 a month to use the property until approximately April 15.
According to the agreement, once the dredging is over, the county will work with S.C. Department of Natural Resources and S.C. Department of Transportation to relocate the road that bisects the church property so the property would be contiguous.
The county will have to take ownership of the nearby boat landing and DNR parking lot to move the road.
Source: South Strand News