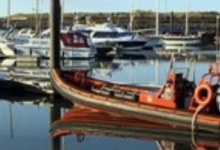 Posted on July 30, 2015
By Llanelli Star, LlanelliStar
SILT and sand piling up in Burry Port harbour, which is resulting in an annual loss of up to £78,000 in potential income, could soon be tackled.
At a meeting of Carmarthenshire Council's Executive Board on Monday the ongoing issues at the harbour, including a significant build up of sand and silt, were discussed.
Councillors voted in principle to support looking into what can be done to tackle rising levels for the benefit of residents and boat users.
READ FULL ARTICLE HERE