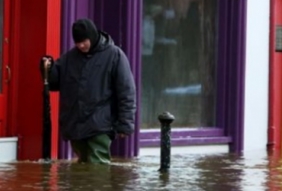 Posted on January 19, 2016
By Barry Roche, The Irish Times
Cork County Council is to seek clarification from Inland Fisheries Ireland over its view that dredging of flooded rivers can only take place as an emergency measure where flood relief schemes are not being undertaken by the OPW.
Cork County Council chief executive Tim Lucey told councillors the council had been in contact with the IFI regarding dredging work on some rivers in Co Cork as an emergency measure in the wake of the recent storms.
Mr Lucey said there is a closed season for dredging and other streamworks between 1st October and 30th April to allow salmon upstream to spawn but the Local Authority Works Act 1949 does allow an exemption for such works when they are carried out in an emergency situation.
READ FULL ARTICLE HERE