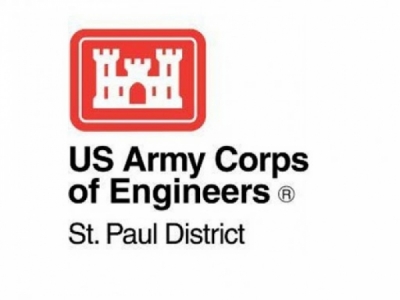 Posted on November 10, 2020
ST. PAUL, Minn. –The U.S. Army Corps of Engineers, St. Paul District, recently awarded a $5.3 million dollar contract to Kaiyuh Services, LLC, out of Anchorage, Alaska, for the rehabilitation of Sandy Lake Dam, near Libby, Minnesota.
From 2011 – 2016 a series of above and below water inspections of the dam structure identified several features that had deteriorated to a point where repair or replacement was determined to be necessary to maintain the long-term integrity of the structure. The rehabilitation will ensure the preservation and safe operation of this water control structure now and into the future.
Construction will occur throughout 2021 and 2022. Construction will include replacing the deteriorating concrete wall in the lock chamber with removable steel panels, a new mechanically-operated slide gate in the log sluice, replacement of the six existing slide gates, concrete repairs along the upstream face of the dam and various electrical updates to modernize operations and support mechanical operation of the six slide gates and log sluice gate.
"The St. Paul District is committed to ensuring continuous safe operation of Sandy Lake Dam, while also providing safe recreational opportunities for the general public during construction," said Sam Smith, Corps of Engineers project manager. "We look forward to delivering this critical infrastructure project so that you and your family can continue to enjoy Sandy Lake Dam for years to come."
Source: mvp.usace.army.mil