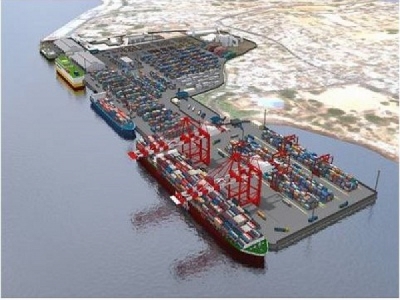 Posted on September 8, 2016
A consortium including the Belgian dredging, environmental and marine engineering group DEME, the French construction group Eiffage and Eiffage's subsidiary RMT Clemessy, has been awarded a EUR 47 million (USD 52.4 million) contract for the extension of the Freeport Terminal in Sierra Leone.
The Freetown Terminal, operated by the French group Bolloré Transport & Logistics, is undergoing an expansion programme that calls for the construction of a new 270 meter quay to accommodate vessels with a draft of 13 meters.
The works, which started recently, are expected to increase the total capacity of the container terminal to 750,000 TEUs, according to DEME.
DEME added that the expansion should be completed in August 2018.
The 20-year concession for the new container terminal at the port was awarded to Bolloré Africa Logistics Freetown in November 2010, and took effect in March 2011.
Source: World Maritime News