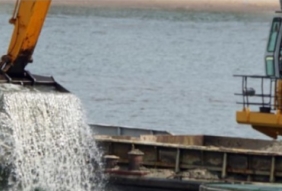 Posted on September 9, 2015
By Tim O'Brien, The Irish Times
Dublin Port plans to deepen its navigation channel and dump 10 million tonnes of silt at sea must be considered in conjunction with plans by Dún Laoghaire Harbour Company to dredge a navigation channel that involves dumping in the same area.
An Taisce voiced concern in a submission to the Environmental Protection Agency (EPA) asking that the cumulative effects of both dredging and dumping schemes be examined.
Both Dublin Port and Dún Laoghaire are deepening their navigations in rival bids to capture cruise business from larger ships. Dublin Port is also seeking to reconfigure its facilities to create easier access for ferry services.
READ FULL ARTICLE HERE