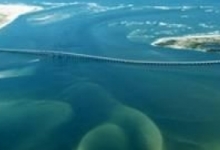 Posted on July 27, 2015
Dare County commissioners have agreed to dedicate $1 million to dredge Oregon Inlet so that it can stay open for boats.
The Virginian-Pilot of Norfolk, Virginia, reported that commissioner Beverly Boswell says the money for the Army Corps of Engineers all but assures that the inlet will remain open. She says that's because a dredge will be available when it's needed.
Boat captains and others have pleaded with the county to pay for dredging for more than 20 years.
READ FULL ARTICLE HERE