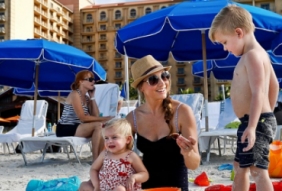 Posted on April 21, 2016
By Eric Staats, Naples Daily News
Collier County beaches are set to get more sand this fall by way of a truck haul that some say shortchanges the beach and is not a good buy.
The project, expected to cost between $3.5 million and $4 million, is the first beach renourishment since 2014 and the third truck haul from an inland sand mine since 2013. Before that, except for emergencies, the county used offshore dredges to pump sand onto the beach.
The dredging projects put more sand on the beach, but at less cost per cubic yard than trucks hauls, which are much smaller and have been controversial because of truck traffic through coastal neighborhoods.
READ FULL ARTICLE HERE