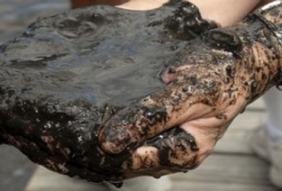 Muck from the bottom of the Eau Gallie River in Melbourne resembles black mayonnaise
Posted on December 7, 2015
By R. Norman Moody, Florida Today
Residents along six canals in Cocoa Beach may face some inconveniences as muck is removed to make for a cleaner environment and better navigation.
The City of Cocoa Beach and Brevard County will hold a public meeting Dec. 9 to share information about the dredging schedules and what residents along the six canals north of State Road 520 can expect.
The city, in conjunction with the county's Natural Resources Management Department, is planning the dredging that will begin around the first of the year on Canal No. 35, which is between Brightwaters Drive and North Dorset Drive and move south to the south side of Angelo Lane.
READ FULL ARTICLE HERE