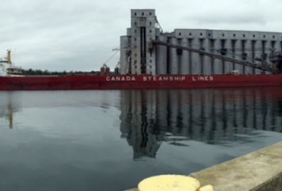 Posted on December 3, 2015
By Denis Langlois, Sun Times, Owen Sound
The city has decided to again venture deeper into the process to take over the federally owned Owen Sound Harbour.
Council on Monday night directed Mayor Ian Boddy to sign a letter of intent, which officially informs Transport Canada that the city has an interest in acquiring the port, as well as a disclosure of information agreement with the federal ministry.
City officials say signing the documents will not bind Owen Sound to buy the harbour, but it will allow the city to receive more information and maintain its interest in the port.
READ FULL ARTICLE HERE