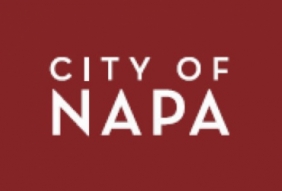 Posted on November 23, 2015
As boaters face a shallower and rougher path up the Napa River, the city is poised to clear the entrance to one waterway.
Dredging slated for next year will improve access to the entrance of the River Park Marina canal. The estimated price tag of $750,000 will pay for the work needed to gain environmental permits for dredging, as well as design and construction. The city of Napa will not draw from its general fund but from the reserves for a canal maintenance district.
The project, which gained City Council approval Tuesday, also is a prelude to a plan to shore up unstable banks along the waterway, located near the Newport North condominiums on the city's south side. Excavation will start at the marina's mouth because further work on the channel bed threatens the stability of its banks, according to Julie Lucido, senior civil engineer for the city.
Previous repairs in 2010 shored up the north bank of the channel, but Napa is still gathering money for similar work on the south side. That project is not expected to begin for at least three years, Lucido wrote the council last week.
The River Park Marina project is approaching amid increasingly difficult navigation caused by silting in the river, which together with four years of drought has caused river levels to fall. Sediment build-up and low tides led the Napa Valley Yacht Club to call off its annual Lighted Boat Parade, the water procession it has staged each December for more than 25 years, except for 2009.
Napa River waters near downtown can become as shallow as a few feet at low tide, limiting access to gondolas and paddleboats. In addition, the U.S. Army Corps of Engineers ended maintenance dredging of the river – which it considers a low-priority route – after 1998, leaving that responsibility to the city.