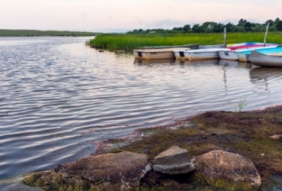 Posted on September 15, 2015
By Alex Elvin, Vineyard Gazette
Chilmark selectmen last week reaffirmed the town's decision not to join the Federal Flood Insurance Program, which would require adopting state and community floodplain management regulations.
According to the most recent flood insurance rate map, issued in April by the Federal Emergency Management Agency, low-lying areas such as those around Chilmark Pond, Menemsha Basin and Tisbury Great Pond, lie within the "special flood hazard area," as determined by a one per-cent annual chance of flooding.
FEMA planned to publish a notice of updated flood hazards for Dukes County in the Gazette last week, after which towns would have 90 days to appeal the changes.
But Chilmark executive secretary Tim Carroll said the town has no stake in the appeals process, since it never joined the program to begin with.
READ FULL ARTICLE HERE