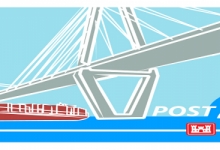 Posted on June 29, 2015
The Charleston Harbor Post 45 Deepening Project went before the U.S. Army Corps of Engineers' Civil Works Review Board in Washington, D.C., and received unanimous approval of the Final Integrated Feasibility Report and Environmental Impact Statement.
The Final Report will now be released to state and local resource agencies for a 30-day review period. Upon review from the agencies, the U.S. Army Corps of Engineers' Chief of Engineers, Lt. Gen. Thomas Bostick, will sign the Chief's Report in September, which will then be presented to Congress. The next step in the project is the initiation and completion of the Preconstruction Engineering and Design Phase. Once the Chief's Report is transmitted to Congress, authorization and funding appropriation will need to be secured to begin the Construction Phase of the Post 45 project.
READ FULL ARTICLE HERE