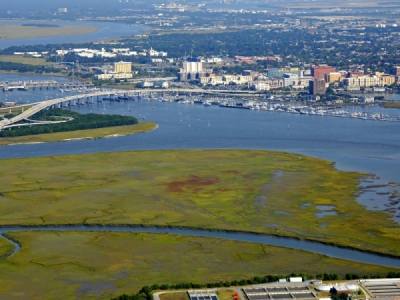 Posted on August 26, 2020
Charleston Harbor will be the deepest on the East Coast at 52 feet in 2022, enabling #SCPorts to handle the largest ships calling the East Coast without any tidal restrictions.
SC Ports CEO Jim Newsome, SC Ports COO Barbara Melvin. Sen. Lindsey Graham, Rep. Joe Cunningham and Col. Jason Kelly, Commander of USACE South Atlantic Division U.S. Army Corps of Engineers, Charleston District, gathered to celebrate significant construction progress.