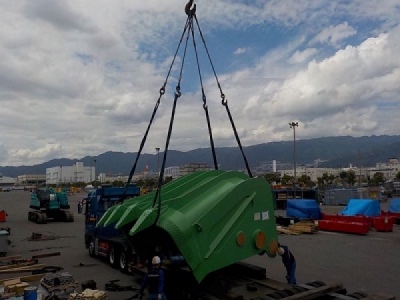 Posted on September 15, 2016
Project freight forwarder Central Oceans Shanghai has completed loading and transportation of a large dredging bucket from Antwerp to Singapore.
"The units were loaded and lashed under the watchful eye of our port captains and are meantime safely on the way to their new home," a spokesperson for Central Oceans Shanghai said.
The company recently joined project cargo association ProjectFreight.Net, or PFN. The network offers specialist online systems including projeXsmart and PFNLead and connects breakbulk and logistics companies worldwide to share expertise and opportunities.
"Central Oceans' hands-on management team and highly experienced project personnel possess an in-depth understanding of the most challenging aspects of complex projects. They have also built on an impressive track record, predominantly in projects for industries related to the oil and gas, power and plant, mining and metals, marine and infrastructure," a spokesperson for PFN said.
Source: Breakbulk