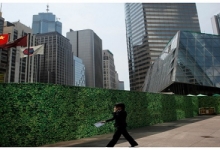 Posted on July 8, 2015
By Dexter Yan, IHS Maritime 360
CCCC Dredging (Group) is planning to apply for an initial public offering (IPO) at theHong Kong Stock Exchange, according to a stock filing of China Communications Construction Company (CCCC).
The China Securities Regulatory Commission has accepted the application for the IPO by CCCC Dredging, said CCCC, parent company of CCCC Dredging.
On 10 June, CCCC Dredging was officially founded in Shanghai, marking the first step that CCCC is taking to revamp its business sectors.
READ FULL ARTICLE HERE