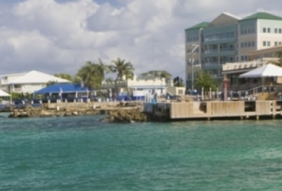 Posted on October 12, 2015
By Brian Major, Travel Pulse
The Cayman Islands will move forward with plans to build a $150 million cruise ship pier and passenger terminal, the country's premier said Wednesday. The controversial plan calls for the construction of a pier and terminal in the harbor of George Town, the country's capital.
Cruise industry giant Carnival Corp. is likely to play a key role in the new development, company officials confirmed Friday.
Speaking at a local chamber of commerce gathering at the Ritz Carlton, Grand Cayman, Alden McLaughlin said that after considering the environmental and economic implications, the Cayman government will allow the project to "proceed to the next stage," according to a report on the government-run Cayman News Service website.
READ FULL ARTICLE HERE