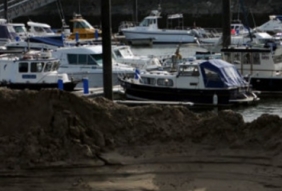 Posted on November 5, 2015
By Llanelli Star, LlanelliStar
SPECIALISTS are being to sought to aid in a major dredging operation tackling rising levels of silt at Burry Port Harbour.
Carmarthenshire Council has put out a tender calling for leading experts to provide detailed information on the best options and costs for dredging the entire harbour basin to remove silt.
It comes after members of the county council agreed to tender for the full dredge following a severe build up of silt in the harbour over the last decade.
Annually sand dredging at the harbour costs around £40,000 while the silt removal costs approximately £400,000 and must be carried out every 10 to 12 years.
READ FULL ARTICLE HERE