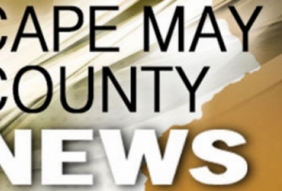 Posted on October 21, 2015
Cape May County officials met with state Department of Environmental Protection Commissioner Robert Martin and presented their proposals on challenges facing local municipalities, marinas and related businesses regarding dredging, the county said.
During the Tuesday meeting in Trenton with Freeholder Marie Hayes and county Emergency Management Director Martin Pagliughi, Martin and his staff accepted a report from a working group led by Hayes and pledged cooperation to work through logistical and environmental issues that delay or prohibit dredging projects in the region, the county said in a statement.
"The commissioner reviewed the report and stated that it is very helpful for his staff to develop common-sense, science-based approaches to issues that can impede dredging projects in our county and throughout the state," Hayes said.
Hayes and Pagliughi created a Dredging Working Group in 2014 with engineers, scientists, environmentalists and business stakeholders to discuss issues that delay or prohibit backbay dredging projects. The final report contains 21 recommendations to the DEP on permitting, disposal of materials and environmental regulations that in some cases make dredging projects impossible.
Another meeting with the DEP is set for Dec. 10 in Trenton. Hayes and Pagliughi also plan to meet with U.S. Rep. Frank LoBiondo, R-2nd, and federal regulatory agencies.
Pagliughi is mayor of Avalon, which is in year two of a three-year backbay dredging project with Middle Township and the state Department of Transportation.
"The recreational boating industry creates nearly 18,000 jobs in New Jersey while generating over $1.1 billion in sales," Hayes said in the statement. "Sensible dredging regulations are essential to maintain this vibrant economic engine along the coast."