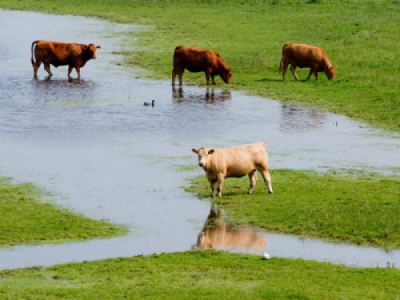 Posted on November 10, 2020
Independent TD Seán Canney said he has met with Minister Patrick O'Donovan to "flesh out a proposal" to create a Local Improvement Scheme for rivers and channels in need of dredging.
A debate took place in the Dáil today (Wednesday, November 4) on flood prevention measures. Speaking after the debate, the Galway East TD said:
"I suggested to the minister that he consider bringing forward a Local Improvement Scheme for drainage, similar to the Local Improvement Scheme in place for non-public roads.
There are many drains and rivers where the OPW [Office of Public Works] or the county councils have no responsibility towards maintenance.
"This responsibility falls to the owners. I know that many farmers are willing to get involved to clean these rivers and channels."
Deputy Canney's proposal is for the OPW to fund the cleaning of these streams through county councils.
"In my discussions after the debate, the minister was very interested in the proposal – he has undertaken to take the proposal to the officials in his department for their consideration. Often times, channel clearing on a regular basis can prevent flooding of homes, farmyards and roads."
'Trying to get the correct body to do the work'
In the debate today, Sinn Féin's Martin Kenny said the main issue in most areas is "trying to get the correct body to do the work".
"The OPW is responsible in some cases, but not in others, and there are whole areas where it does not deal with flooding," the deputy said.
"Many areas of Leitrim and Sligo used to have river drainage boards. They were dissolved, as was the funding that had been going to them. That left a major problem.
"The Ballinamore-Ballyconnell river drainage board operated for many years. I was a member of it. It worked under Cavan and Leitrim County Councils to provide drainage and funding for same.
"Minor works were done to keep drains open and rivers flowing across vast areas of land. The same situation obtained in many areas.
Funding was removed and councils were made responsible, but they were given no money. If one now wants to have rivers drained, the county manager asks from what road that funding will be taken. There needs to be a recognition of this significant problem.
"Not only must the previous drainage boards be re-established within local authorities, but new ones must be established because the problem in many areas is that there is no one responsible. If we can do that, we will move this situation forward a great deal."
Source: agriland.ie