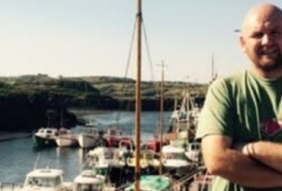 Posted on October 12, 2015
Concerns have been raised about the effect the combination of low tides and gathering sands is having at Bunbeg Harbour.
The harbour is regarded as one of the busiest in the North West and there are now claims that day-to-day activity by fishermen is curtailed due to a huge build-up of sand.
There have also been further claims that the coastguard will not be able to launch in the event of an emergency due to the current situation there.
Councillor Michael Cholm Mac Giolla Easbuig has been contacted by the coastguard and locals and is calling for the Government to intervene: