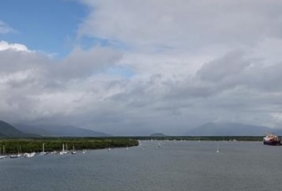 Posted on November 19, 2015
By Julian Tomlinson, Cairns Post
SUPPORTERS of dredging Trinity Inlet will meet the state's Co-ordinator General and lobby Prime Minister Malcolm Turnbull to ensure deepening and widening activities suffer no further setbacks.
Dredging restrictions are in place after the state's Sustainable Ports Development Bill passed with bipartisan support on Friday.
The State Opposition has defended its stance in voting against exempting Cairns and Mourilyan from restrictions.
Katter's Australian Party moved the exemption – but the LNP sided with the ALP in rejecting it.
READ FULL ARTICLE HERE