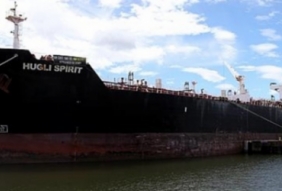 Posted on October 26, 2015
By Daniel Bateman, Cairns Post
The fight over the future of Cairns Port is heating up with a week to go until the Sustainable Ports Development Bill is debated in State Parliament.
Development Minister Anthony Lynham has not changed his position on the controversial Bill, stating in a response to a petition tabled in parliament late last week that his government would "not divert from elements of the Bill which form part of our Reef 2050 plan".
"The government recognises that the Port of Cairns supports significant levels of economic activity at a regional level and is considering a number of options to provide certainty in planning for the future operation of the port,'' he said.
READ FULL ARTICLE HERE