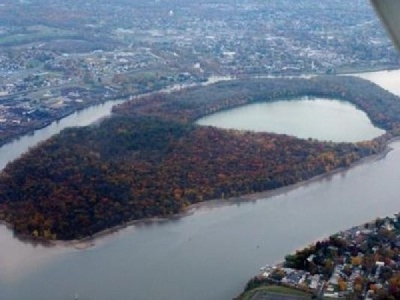 Posted on September 29, 2016
By Carol Comegno, Courier-Post
The Army Corps of Engineers plans to clear 40 acres of state-owned land on Burlington Island as a deposit site for Delaware River dredge spoils.
The corps received 10 contractor bids Monday for the land clearing project.
Tim Boyle, Army Corps of Engineers spokesman in Philadelphia, said the plan is to award a contract by the end of the week and for the work to start within 15 days afterward. It should be completed within three months, he said.
"We are basically prepping the area for future maintenance dredging projects in the Delaware River," Boyle said.
DREDGING TO DEEPEN RIVER GETS BOOST
Meanwhile, Burlington City officials and the island board of managers are unhappy with the prospect of part of the 400-acre unspoiled, uninhabited island being leveled and used for dredge spoils. Each group owns part of the island. The state, however, has laid claim to riparian land that was not part of the original island but formed later.
There has been an environmentally friendly development plan for the island in recent years, though it has not materialized.
"The city has always opposed and will continue to oppose dredge spoils on Burlington Island," said city spokesman John Alexander.
Boyle said the bid also calls for the contractor to dump trees and other vegetation it removes onto other island acreage the state owns farther north of the cleared area, along the eastern border of the island lake.
He said the 40-acre cleared area near the lake at the island's southern tip would be used to deposit spoils from future maintenance dredging of the Delaware. However, since the most recent dredging occurred in 2015 near the island, he said there is no immediate plan for more dredging.
"It is done as needed, so there is not a fixed schedule for dredging," Boyle added.
The state must provide the corps areas along the river to dump spoils from the Jersey side of the river.
Boyle said spoils have been tested in that area and were not found to be hazardous.
Boyle said the state gave the Army Corps permission to use the island in 2011, but because the land had not been cleared, recent dredge material was deposited at Fort Mifflin on the Pennsylvania side.
Larry Hajna, spokesman for the New Jersey Department of Environmental Protection, said it does not take long for trees and shrubs to take root and for nature to reclaim the land where the dredge spoils will be deposited.
"If you go to Palmyra Nature Cove or to RiverWinds in Deptford, you will see that is what occurred at those places," Hajna said.
Source: Courier-Post