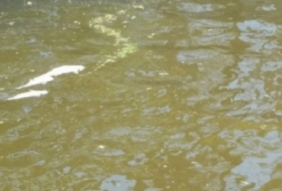 Posted on April 21, 2016
By Jimmy Calhoun, ClickOrlando.com
To identify and reduce the increasing amounts of waste and pollution in the Indian River Lagoon, the Florida Department of Environmental Protection and the Brevard County Commission have agreed to fund an additional $800,000 for a new project.
The additional $800,000 will add to the $20 million previously awarded for the Brevard County muck-dredging project within the last two years.
The added funds will assist the effort to lower nitrogen and phosphorus levels, which can reduce the probability of algal blooms. A recent algal bloom in the northern Indian River Lagoon and Banana River is a reminder to focus on improving the water quality, officials said.
READ FULL ARTICLE HERE