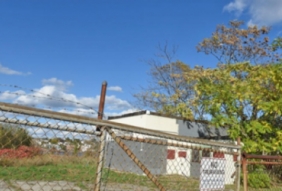 Posted on October 21, 2015
By Donna Goodison, Boston Herald
The Boston Redevelopment Authority plans to solicit developer interest in a long-vacant, 7-acre East Boston waterfront property that formerly was a Hess Corp. fuel tank farm and is zoned for maritime-industrial uses.
Hess removed the tanks from the Condor Street land fronting Chelsea Creek in 1998 and cleaned it for industrial use, and the BRA bought it for $1.9 million in 2007.
Allowable uses in the designated port area include ship repair, a container port, seafood processing, boat storage and a cruise terminal, although 25 percent could be for accessory commercial uses.
READ FULL ARTICLE HERE