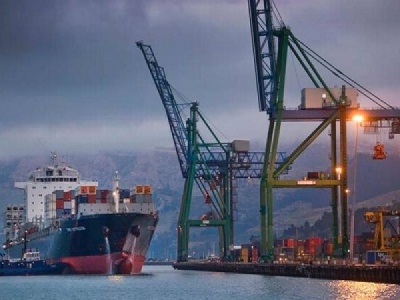 Posted on September 19, 2016
By Ian Ackerman, Lloyd's List Australia
Lyttelton Port of Christchurch (LPC) today commenced its baseline water quality monitoring program for its proposed channel deepening project, deploying 14 real-time water monitoring buoys throughout Lyttelton Harbour, Port Levy and offshore marine areas.
Before the dredging begins, LPC must gain consent under the Resource Management Act to carry out the dredging and disposal; LPC plans to lodge the application for consent later this month.
These will collect information over a baseline period, including at least one year prior to dredging, during the proposed dredging, and for a period after the completion of the dredging operations.
Parameters such as water turbidity, pH, temperature and nutrient levels will be continuously measured during the baseline period and a summary of the data will be sent to a publically available, dedicated website.
LPC chief executive Peter Davie said the company was committed to "future proofing" the port.
"We will not do this at the expense of our environmental responsibilities," he said.
"The water quality monitoring project is one of many investigations we are undertaking to ensure the proposed dredging does not result in any adverse outcomes for the environment."
Mr Davie said LPC has been working with a range of experts in areas including marine ecology, the study of sea birds, marine mammals, sediment, waves, as well as tidal modelling to evaluate and mitigate potential effects of the proposed dredging program.
LPC is to invest more than NZ$3m in the environmental monitoring program, which includes the installation of the monitoring buoys.
LPC contracted Australian company Vision Environment to implement and manage the water monitoring system.
Source: Lloyd's List Australia