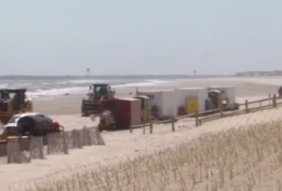 Posted on April 7, 2016
The U.S. Army Corps of Engineers are nearing completion of a $60 million turn $90 million beach replenishment project due to major winter storms causing beach damage in Cape May County. Watch this SNJ Today video for the full story.
SNJ Today is a Southern New Jersey news and information source based in Millville, New Jersey that is dedicated to providing current stories related specifically to South Jersey.
READ FULL ARTICLE HERE