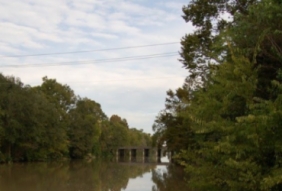 Posted on January 4, 2016
By Jacob Batte, Houma Today
The agency overseeing Bayou Lafourche could receive additional dollars to extend a $20 million dredging project aimed at increasing the flow of the bayou.
Last week, the Assumption Parish Police Jury voted to give back approximately $4 million in Coastal Impact Assistance Program dollars back to the state, with the intent of that money getting allocated to the project, called the Mississippi River Reintroduction to Bayou Lafourche.
That will result in an additional 2.6 miles of dredging if approved, Bayou Lafourche Freshwater District Executive Director Ben Malbrough said.
READ FULL ARTICLE HERE