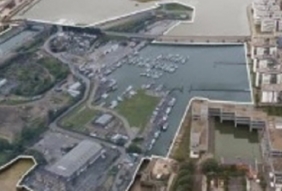 Posted on April 21, 2016
ASF Group Ltd (ASX:AFA) led consortium has been short listed for the next tender stage of a multi-billion dollar development at Royal Docks, Albert Island in London.
The ASF consortium includes strategic partners, China State Construction Engineering Corporation and China Communications (CCCC Guangzhou Dredging Co Ltd).
The Greater London Authority has advised that the ASF team has been invited to participate in the Invitation to Submit Initial Tenders (ISIT) procurement stage of the Project.
This followed the submission of a pre-qualification questionnaire package by the consortium.
READ FULL ARTICLE HERE