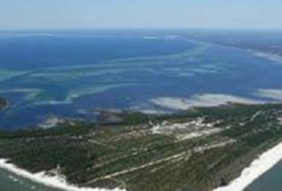 Posted on October 12, 2015
By Margie Menzel, Sunshine State News
Florida elected officials, environmentalists and seafood workers are bracing for the release of a U.S. Army Corps of Engineers draft plan for the river system that feeds struggling Apalachicola Bay.
Last updated in 1989, the all-important plan — known as an operating manual — controls freshwater flows throughout the network of dams and reservoirs in the Apalachicola-Chattahoochee-Flint river basin, which starts in Georgia and winds south into Alabama and ends at Apalachicola Bay in Northwest Florida's Franklin County.
Florida has sued Georgia in the U.S. Supreme Court in a long-running dispute about the water flows. Florida contends that too much freshwater is being siphoned off upstream, increasing the salinity of Apalachicola Bay and damaging the region's vital oyster industry. Georgia disputes Florida's allegations.
READ FULL ARTICLE HERE