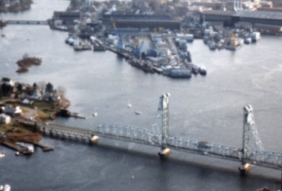 Posted on November 26, 2015
By Dyke Hendrickson, Daily News
The Merrimack River Beach Alliance yesterday focused on a substance that might be at the core of its community mission: sand.
Members discussed a proposed Piscataqua River dredge project to provide needy beaches with inexpensive sand, a potential dredging program on the river side near Plum Island Point, and a university project that has been initiated to measure how much sand is building up or sliding away from different sections of the island.
The Piscataqua River project is envisioned to remove excess sand from the New Hampshire river (near Portsmouth), and transport it south so it can be added to beaches in Salisbury and Plum Island that are losing sand through erosion.
READ FULL ARTICLE HERE