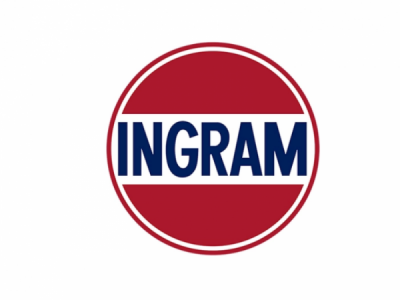 Posted on November 12, 2020
Ingram Barge Company LLC reported today that its wholly-owned subsidiary, Houston Fleeting Services LLC, has entered into an agreement to acquire the business assets of Houston-based Cheryl K LLC and San Jacinto River Fleet, LLC.
The move is intended to strengthen Ingram Barge's position in the inland marine industry by expanding its reach and capabilities to the Houston area and along the Texas Gulf Coast.
Cheryl K and San Jacinto River Fleet have long been significant players in the Houston market. The purchase of their assets allows Ingram Barge to expand its footprint into the Houston area while simultaneously growing its logistics, dry barge and liquid barge businesses by adding critical infrastructure, vessels and personnel.
"Cheryl K and its San Jacinto River Fleet have long been trusted players in Houston. Their track record of success alongside similar family values of our two companies make them a great addition to our team," said Ingram Barge President & CEO David O'Loughlin. "This acquisition positions us very well for continued strength and growth for the long term."
"The words family and team say it all. The Cheryl K LLC and San Jacinto River Fleet employees have been a tight knit team and are looking forward to becoming part of the Ingram family. This will be a great fit for our group and team to progress to the next level." said Earl Thrift Jr., President of Cheryl K LLC and San Jacinto River Fleet LLC.
Ingram Barge plans to operate the assets in Houston, by integrating personnel and operations into the larger Ingram Barge business. Ingram Barge will leverage its strong track-record and leadership on safety through its Zero Harm initiative as well as its strong commitment to the communities it serves.
"This is a great strategic move for our company and our customers," said John Roberts, Ingram Barge COO. "The capabilities this opens up for us will really allow us to control our future in a meaningful way for our existing and future customers."
The transaction is expected to close by the end of November.
Ingram Barge is part of the Ingram Marine Group that includes two primary operating units: Ingram Barge and Custom Fuel Services LLC. Ingram Barge operates a fleet of approximately 125 towboats and 4,500 barges that transport aggregates, grain, fertilizer, coal, ores, alloys, steel products, chemicals, and other products. Custom Fuel Services operates 11 floating fueling stations on the Mississippi and Ohio River Systems and provides marine fuels, lubricants, and other miscellaneous services to towboats, barges, stevedoring rigs, and ships. In addition, Ingram Barge operates a ship anchorage in Louisiana.
Cheryl K, LLC has over 35 years of marine towing experience in the Gulf Coast region. Its focus has been to develop and deliver innovative logistical solutions to meet the needs of its customers.
San Jacinto River Fleet, LLC is one of the largest single fleeting facilities in the Houston area. Its San Jacinto River Fleet offers fleeting, shift boat services, towing, and other barge and boat services in the Houston Ship Channel and surrounding areas. Its facility, located just north of the I-10 bridge on the San Jacinto River, is serviced by retractable pilothouse boats which allows the San Jacinto River Fleet to easily maneuver barges in and out of its facility.
Source: marinelog