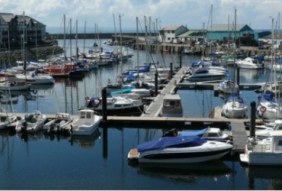 Posted on September 14, 2015
By Tom Houghton, WalesOnline
Aberystwyth Marina has finally been purchased after nearly two years on the open market, and its buyer, Cardiff Marine Group, is promising various upgrades to the large site.
Having been on sale since December 2013, the purchase will be the start of a number of phased investments in the marina.
And to help with the planned upgrades, the group has been awarded £300,000 by the Coastal communities fund.
READ FULL ARTICLE HERE