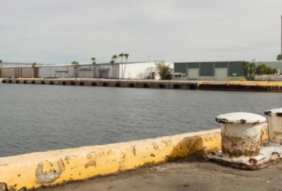 Posted on January 26, 2016
By Matt M. Johnson, Bradenton Herald
Three years from now, Port Manatee officials will know for certain whether they will be able to bring bigger ships into the port's berths.
During two sets of presentations Wednesday and Thursday, officials from the U.S. Army Corps of Engineers kicked off the first public review of a proposed deepening of the port's navigation channel and berths. The step signals the very beginning of a lengthy and expensive study that will make or break the port's plan to dredge those shipping areas down to 43 feet. That depth could accommodate some of the larger cargo ships that currently pass through the Panama Canal.
Shipping draft depth at the port is currently 40 feet.
READ FULL ARTICLE HERE