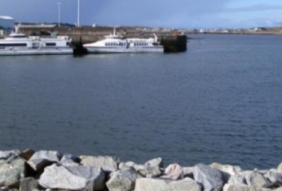 Posted on February 8, 2016
The National Oceanic and Atmospheric Administration is awarding $2.3 million to restore habitats on islands southwest of Detroit in the lower Detroit River.
U.S. Sens. Debbie Stabenow and Gary Peters have announced the grant for the Stony Island Habitat Restoration.
The funding will go to the Friends of the Detroit River. The restoration project seeks to restore 350 linear feet of habitat shoal and create 600 linear feet of habitat shoal islands in the Stony Island upper bay, off Grosse Ile Township.
The project also will protect an additional 50 acres of backwater habitat and use a number of design elements to provide habitats for a variety of fish and wildlife species.
Stabenow is co-chair of the Great Lakes Task Force and Peters is a member of the task force.