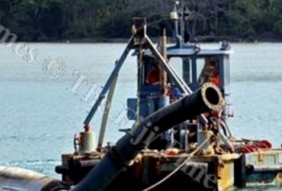 Posted on November 30, 2015
By Luke Rawalai, The Fiji Times ONLINE
Dredging works t completed along the Nabouwalu seafront is expected to benefit boats that berth at the town's jetty.
FRA bridges and jetties program manager Nixon Toremana said the project, worth more than $1million, also included the cost of refurbishment works along the jetty.
Mr Toremana said dredging was completed earlier this week and they were working on the maintenance of the jetty.
READ FULL ARTICLE HERE