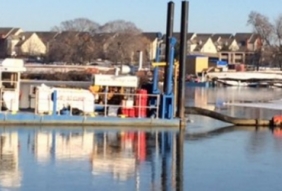 Posted on February 2, 2016
By Kevin C. Shelly, Philly Voice
When the stretch of the Cooper River between the dam at Route 130 and upriver at Cuthbert Boulevard is in good shape, it is one of the best rowing venues in the country.
But river has not been in top shape for a few years.
The issue is silting.
The course on the river, running between Collingswood, Pennsauken and Haddon Township, had become so shallow that crew equipment was getting damaged.
READ FULL ARTICLE HERE