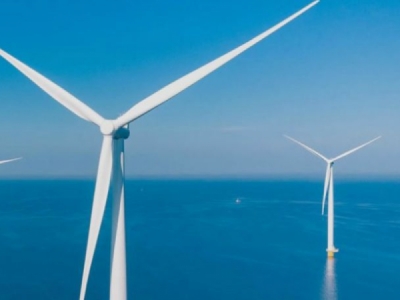 The 'Collaborating for Growth - Playbook" aims to attract companies to the offshore wind supply chain. Photo: Dogger Bank Wind Farm
Posted on November 4, 2020
A new guide highlights opportunities for UK companies to become part of the global offshore wind supply chain, and for those already working in it to win further multi-million-pound orders.
Published by the Offshore Wind Industry Council (OWIC), the 'Collaborating for Growth – Playbook' contains examples of the wide range of supply chain companies winning contracts and the ways in which offshore wind developers are engaging with them at an early stage to ensure they are aware of the opportunities on offer.
OWIC industry chair, Benj Sykes, said: "Encouraging the most innovative UK companies to work with us, increasing competition and boosting productivity, will help us to continue to drive down costs for consumers in a new era as offshore wind becomes the backbone of our electricity system, delivering plentiful, cheap, clean power – and this will play a major part in the UK's green economic recovery."
Best practise
Examples of best practices in the guide include offshore wind developers working closely with suppliers on the development of new products and services, engaging with suppliers at much earlier stages of the development process and making them aware of their exact requirements on timings and technical specifications.
The industry is committed to increasing the lifetime UK content of projects from 48% currently to 60% by 2030, as set out in the Offshore Wind Sector Deal with the government.
The Offshore Wind Growth Partnership, a GB£100m industry-funded programme set up by OWIC as a result of the Sector Deal, is leading on work to expand the UK's offshore wind supply chain.
By Rebecca Jeffrey
Source: maritimejournal