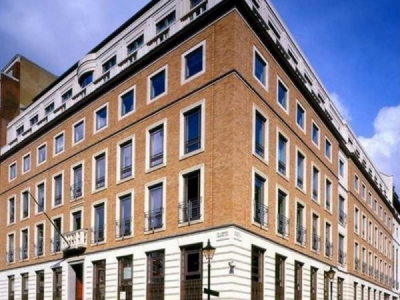 BP's London headquarters; Source: BP
Posted on November 5, 2020
Oil major BP is reportedly close to selling its global headquarters in central London for around $324,4 million under an accelerated schedule for the overhaul of the company.
Citing people with knowledge of the deal, the Financial Times claimed that the office at 1 St James's Square, which houses around 500 employees, was offered to Lifestyle International Holdings – a Hong Kong-based investment firm.
The company initially announced the sale of its headquarters in September with a short-term leaseback.
BP has previously stated that it was transforming its strategy and its operations as part of a pledge to become a net-zero emissions business by 2050 along with plans to cut billions in capital spending and costs, delay projects, and slash dividends.
The company also claimed it would cut 10,000 jobs which is around 15 per cent of its global workforce, at a cost of around $1.4 billion spread over the next few quarters. BP's current global workforce totals around 70,000.
Financial Times also stated that BP recently did a deal with pension fund USS for a 49 per cent interest in a portfolio of leasehold retail sites the oil company owns in the UK for around $520 million.
Apart from the St James's Square headquarters, London staff is also located in an office BP leases Canary Wharf.
According to the media outlet, the deal with Lifestyle International Holdings is one of several sales edging towards completion in London. Much of the interest is coming from private investors in Asia, in particular, Hong Kong and Singapore.
Source: offshore-energy.biz