Posted August 4, 2020

The Burger Boat Company shipyard in Manitowoc, Wis., has launched a new passenger vessel for Chicago's First Lady Cruises. The vessel, the Emerald Lady, is the third that Burger has built for the tour boat operator following in the line of Chicago's Classic Lady and Chicago's Leading Lady.
The 98-foot steel vessel can carry up to 250 passengers and was designed by Mark Pudlo, Principal, Seacraft Design in Sturgeon Bay, Wis.
"We have built a great relationship with Burger over the years, and they have once again delivered a quality vessel that will provide an enjoyable and comfortable experience for our guests and a reliable addition to our fleet," says Holly Agra, President of Chicago's First Lady Cruises. "The new vessel offers comfortable open-air top deck seating with plenty of space for social distancing, providing official Chicago Architecture Foundation Center River Cruise guests with 360-degree views of our city's storied skyline. Burger's commitment to building a high-quality vessel goes hand in hand with our commitment to continually improving the cruise experience for our guests."
"Burger is focused on developing long-lasting, collaborative partnerships that lead to truly extraordinary experiences on the water," says Jim Ruffolo, President and CEO, Burger Boat Company. "We love building for Chicago's First Lady Cruises, as they share our mission of building a memorable, unique experience for their guests."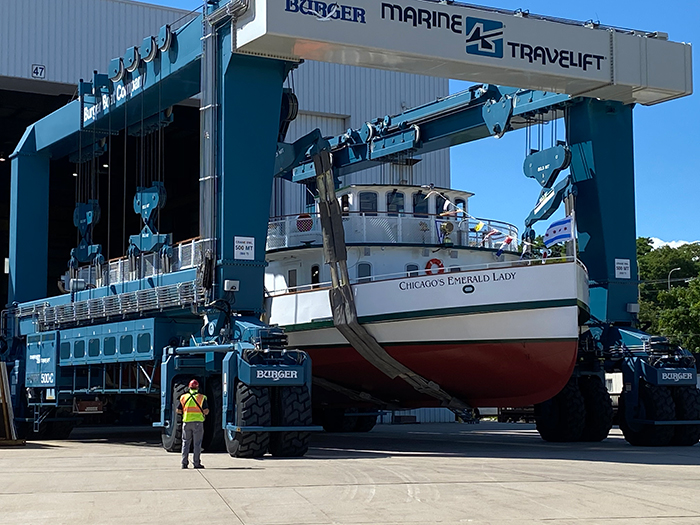 Source: marinelog